Engaging Stakeholders in Evaluation Through Visuals
The 5 Capitals Spider Graphic
Helps boosting the engagement of stakeholders in the development of theories of change.
The Social Impact Pizza
Facilitates contribution analysis enabling a debate on how much change can be attributed to a project, policy or organization.
Data Visualization and Reporting
Evaluation Methods Explained
Materials that support evaluation capacity building, translating complex concepts in simple ideas.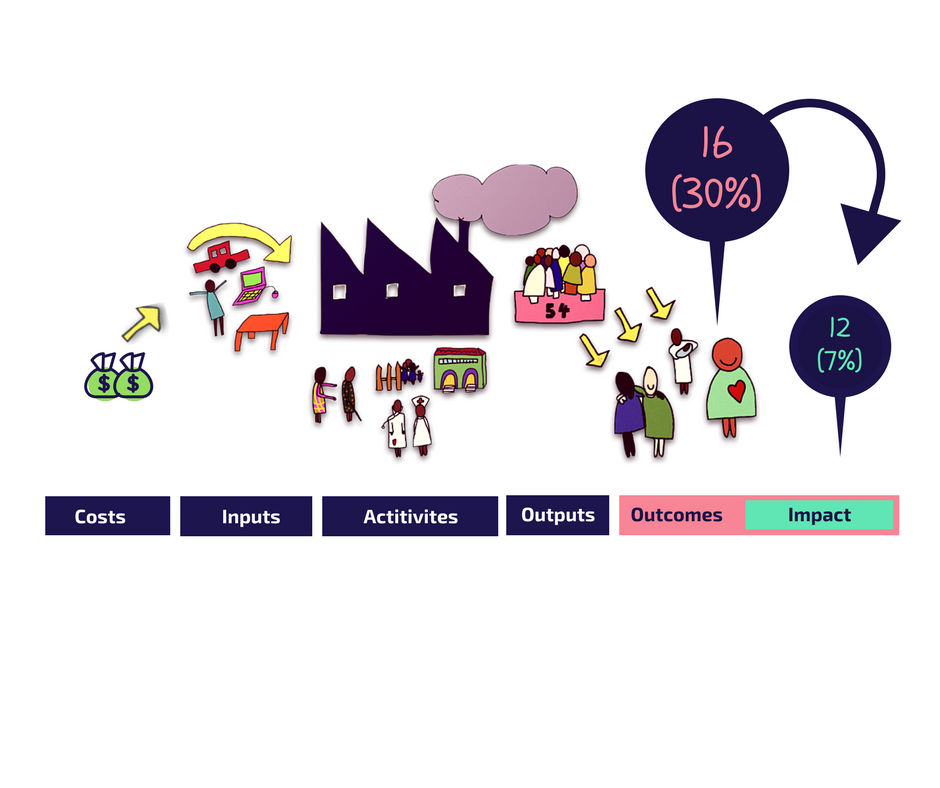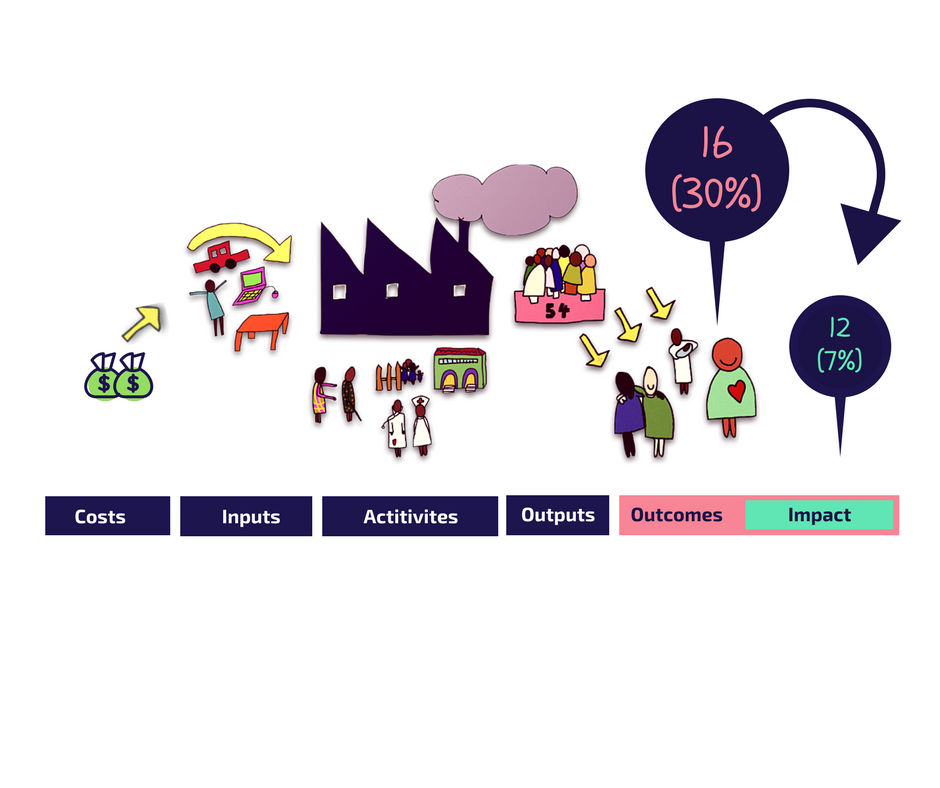 Sharing Evaluation Results
Transforming qualitative and quantitative data into visuals helps both evaluators and evaluation audience connect with the findings.
Video Blogging
Online Training: Evaluation of Humanitarian Actions
How to set up an online monitoring, evaluation and learning (MEL) system for humanitarian interventions? Visit my Youtube Channel!
Outreach and online engagement
The Emoji Likert Scale
Translates perceptions and feelings into numbers, supporting the quantification of social change and impact measurement.
Answering Evaluation Calls
Infographics designed to present a complex methodological framework for a UNHCR call. The application was not successful, but the graphics and learnings remain!
Coverage of an Evaluation Report
Broadcasting European Evaluation Society (EES)
Engaging the EES board members in the call for abstracts submission of the 2018 EES conference. Check out the EES conference website.