Hi! Willing to monitor, evaluate and maximize the social value added by your interventions?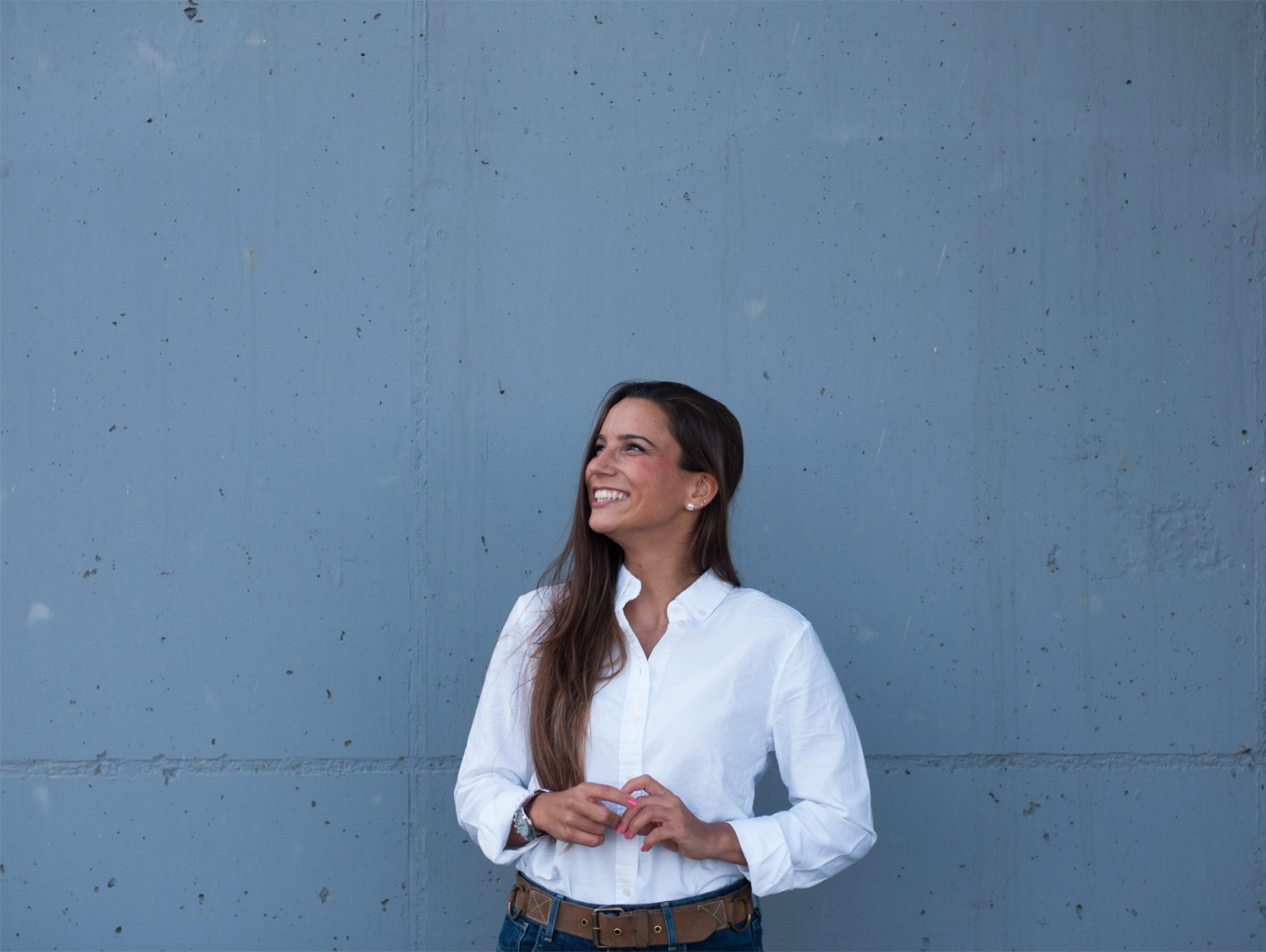 Mariana Branco is an economist and independent evaluator with more than 5 years of experience measuring the economic returns of social investments. She worked, studied and volunteered in a wide range of countries; is a board member of the European Evaluation Society; coordinated a branch of the Portuguese Mission for the Refugees and is currently a consultant at the World Bank Independent Evaluation Group, in Washington DC.
Beginning, my passion
Politics and the socio-economics have been my passion since my early adolescence. Even then I understood that poverty was not an unchangeable truth, but a diagnosis of a problem that had a solution. Therefore I made a commitment to spend my life exploring possible solutions for it.
 
Economics, the foundations
I wanted to put my skills to the service of global well being and to fulfill this dream I looked for a Bachelor Degree where I might understand what rules our system and where I could improve my mathematical skills and develop statistical foundations. That was when I applied for Economics.
 
Volunteering, learning from the ground
To complement my formal analytic education I sought extracurricular activities: participated in one year training on "Gender Equality and Girls Political and Civic Empowerment"; campaigned for the legalization of abortion in Portugal; was a fair-trade volunteer and provided tutoring sessions to low resource students.
Peace & Cooperation
Despite these activities, I still felt the eagerness to feed my passion for international policy. Therefore, I joined the Portuguese Agency for the Promotion of the Millennium Development Goals (MDG's) and organized a series of round tables at the faculty to debate alternative thinking in economics.
 
6 Months in Kenya, 6 months in Turkey
Under the Erasmus Program I went to Turkey motivated by extreme curiosity for the Middle East, religious confrontations and the EU enlargement. Afterwards, I enrolled for 6 months European Voluntary Service (EVS) in Kenya, a major paradigm shifting experience. Being the "Mzungo" (European/White) in Nairobi slums can be a humbling experience, no matter how logical are the strategies devised in Brussels.
 
International Relations, Cooperation & Health Economics
Back in Portugal, the Master Course in "History, International Relations and Cooperation" fulfilled my heart's desire. I become research associate at University of Porto and developed a thesis on the impact of "User Fees for Maternal Health Care in Low Resource Settings".
 
Professionalization, Social Impact Analysis
While studying, I conducted surveys and provided consultancies in social impact evaluation. Yet, I never thought these would be the main themes of my current work. I started working at 4Change, a Portuguese consultancy company, in 2012 and since then I have been doing Monitoring & Evaluation. Particularly, Social Impact Analysis.
 
Social Return On Investment (SROI)
My main expertise is a Social Impact and Cost-Benefit analysis called Social Return On Investment (SROI). I had the pleasure to develop the first published SROI analysis in Portugal and to manage the first SROI mentoring program. Since then I did multiple SROI analysis. I managed the Social Impact Program until its third edition.
 
Innovating & Presenting
I have also produced multiple SROI manuals, training guidelines and articles. Examples are the Activity Based SROI model (abSROI) and an experimental paper on the use of Non-market Valuation in Social Impact Bonds and Social Finance. Both presented at the European Society (EES) biennial conferences, 2014 and 2016, respectively.
 
Evidence Based Policy & Impact of European Funds
In July 2015 I became an Independent Consultant and decided to study again, investing in my statistic and econometric skills. I did a Post-grad at the University of United Nations-Merit on "Evidence Based Policy Research Methods". In addition, during 2015 and 2016 I supported the design of a M&E system for the Portuguese Policy on Employment and Social Inclusion, under the Portugal2020 agenda.
Internationalization, Private Sector Evaluation & SDG's
Since 2016 I have been developing SROI analysis in Brasil. At the same time I work for BHP - Brugger and Partners Lda. Toghether we conducted an SROI mentoring program for projects financed by the Angolan Sovereign Wealth Fund. We have also been assessing the sustainability reporting of portfolio companies such as Unilever, Danone and Essilor, according to a methodology developed by BHP.
Coordination & Evaluation of Humanitarian Aid
In 2016/2017, I coordinated the Portuguese Agency For the Refugees (RSP) in Lesbos, Greece. Alongside, I did trainings on evaluation of humanitarian aid, peace fragile and complex settings. I also started Arabic classes. All these experience served to straighten my heart's desire, which to build a career devoted to the measurement and improvement of humanitarian, peace building and disaster relief actions.
Building Evaluation Capacity in the World's Poorest Regions
2018 was marked by a new role as a consultant at the Independent Evaluation Group of The World Bank. I am now supporting the strategic development of The World Bank Centers for Learning on Evaluation and Results (https://www.theclearinitiative.org). Working for the WB represents a fortunate learning opportunity and an important transition from being a solo player to becoming part of an multilateral agency.
A concise list of some of the most valuable professional skills I possess. My tricks of the trade and what I can bring to the table.
Explore my professional and volunteering history. Get to know the institutions I worked at and the roles and responsibilities I have been assigned.
Discover how I connect with peers, advocating for more social value accountability and promoting capacity building in evaluation.
Usually I work for consultancy firms, as an independent service provider. Get to know the ones I recommend the most.
Meet the foundations, NGO's, companies, public and public-private bodies for whom I have been developing MEL systems, assessments and training.
See where I spend time studying and gained early knowledge to prepare my professional life.
University on Milan, Italy
Summer School
Cost-benefit analysis of investment projects
2017
United Nations University
Postgraduation
Evidence Based Policy Research Methods
2015
The SROI Network, UK
SROI Trainers Accreditation Course — 2015
Masterclasse on Outcomes and Indicators — 2013
Masterclass on Financial Proxies — 2013
SROI Practitioners Training — 2013
Faculdade de Economia, Portugal
Bachelor Degree in Economics
2004 — 2009
Faculdade de Letras, Portugal
Masters
History, International Relations and Cooperation
2010 — 2012
Ege University, Turkey
Erasmus Mobility Programs
Economics
2009
Publications &
Presentations
Branco M. How are CBA optimizing the value added by social interventions
7th Millan Summer School on Cost-benefit analysis
2017
 
Branco M. Non-market valuation on Social Impact Bonds Contracting.
12th EES Biennial conference
2016
 
Branco M. Portugal Impact Group: sharing best-practices
12th EES Biennial conference
2016


Branco M, Martinho J, Mesquita J. Evaluation Opportunities In Peripheral Countries In Times of
Economic Crisis: Ideas From Portugal
Evaluation Connections
2015


Branco M. How to Combine with SROI with London Benchmarking Group (LBG)
4Change
2014
 
Monitor and evaluate the impact and performance of peace-building and disaster relief operations in fragile states.
Medium term
Help bridging the gap between social impact investing and the lack of funding in the humanitarian sector, through social value accounting.
Long Term
Actively support evidence based peace-building policy and decision making.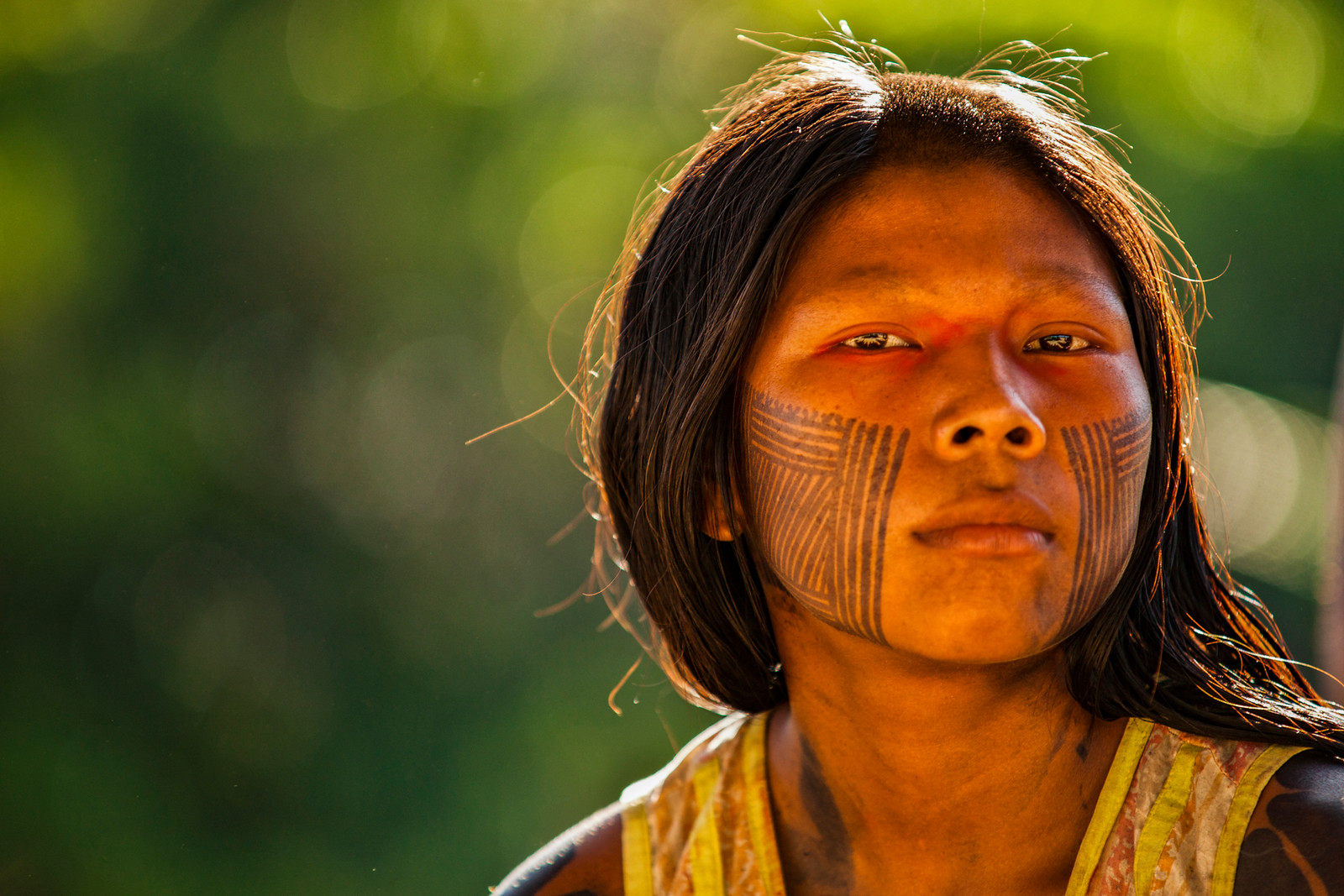 "

Mariana was one of the best consultants, working with Acreditar in two diferente projects. She has not only very deep expertise but she is truly interested and involved in the success of the projects where she is involved and of the organizations she works with. Her support and advise after the period project have been very valuable for Acreditar team. Having a wide experience working with consultants of various backgrounds, either in profit sector and non profit, I consider Mariana one of the best with whom I have worked.

"


— Margarida Cruz, General Director at Acreditar

"

Mariana was one of the most gifted and wonderful persons I've had the luck to work with. Her passion for SROI and her drive to make the world a better place were contagious and were one of the reasons why 4change's projects were consistently successful. I'd highly recommend Mariana without hesitation.

"

— Pedro Conceio, Growth Marketing Analyst at Skimlinks | Grad,Statistics Student at Birkbeck, UK

"

Our paths crossed in Kenya, where I could witness Marianas passion for development and her personal struggle to learn, adapt and succeed under very difficult circumstances. We later became colleagues in 4Change and it was a pleasure and a privilege to work with her and, again, witness her personal and professional growth. I would like to think that I had at least a small role there but the truth is that she also allowed me to evolve in many ways. Thats what she does. She pushes herself to the limit and in the process she inspires everybody to do their best. She is also incredibly intelligent and owner of a great professional ethics.

"

— Gabriela Silva, Consultant at UNICEF Angola

"

Mariana is an expert in social impact measurement. In addition to her extraordinary technical ability, she is very methodical, clear and was available through out all our measurement process. It's very friendly and pleasant to work with Mariana. She always showed a great concern with empowering the team and making us understand and apprehend the work we were doing, so it could be of help for the organization and useful for our beneficiaries.

"

— Mafalda Ferreira, Coordinator at Associao Mais Proximidade Melhor Vida

"

Mariana is a gifted mentor and a great capacity builder. Working in her team is a very enriching experience. She is a very good team leader and task manager, with a good planning insight and she is a hard worker. Being a strongly good comunicator, she is always encouraging and positive. And most important: she is passionate on what she does, and this makes a big difference!

"

— Javier Mateo Girn, SROI Consultant

"

I worked with Mariana at ISPUP University of Oporto Institute of Public Health in 2012 and 2013, where we collaborated in preparing the proposal for a new research project: Variation in health care utilisation in Portugal, which was accepted and funded by the Gubenkian Foundation. Working with Mariana was a great experience: she is an excellent communicator, extremely hard-working, conscientious, organised, honest, reliable, computer literate, peace-loving and courteous. She always makes sure things get done, while being flexible and helpful to anyone who asks for her help. I believe that Mariana is a tremendous asset for any company employing her.

"

— Gustavo Martins-Coelho, Medical Doctor

"

I have collaborated with 4Change as a statistical consultant on several occasions under the supervision of Mariana Branco. Mariana is the perfect partner to work with and an outstanding mentor. She was able to efficiently manage all the projects we worked together in due to her knowledgeable, responsible and hard-working personality and excellent organizational skills. It is very easy to develop a good working relationship with Mariana and she is a real team player, extremely generous with her time, know-how and emotional support. She is a natural communicator able to engage with partners from all sorts of backgrounds, and working with her is a very fruitful and enjoyable experience.

"

— Joana Andrade, PhD Student at Imperial College London

"

Mariana is known for the passion that she gives to each and every project. Working with her is a promise of positivism with no boundaries. Along the more than ten years that I have known Mariana, she has always been true to herself. A strong communicative person, sincerely determined and with a continuous chase for knowledge.

"

— Ana Isabel Sá, Risk Consultant (Banking) at Banco Millennium Angola

"

Mariana Branco has participated, always with enormous availability and motivation, in projects at School of Economics and Management, University of Porto. I consider Mariana as a responsible and proactive person, with very good technical and personal skills, because she is a natural external relations manager, and as characteristics as responsibility, organizational skills and, above of all, motivation for projects. Mariana has revealed to have many interests, namely when it concerns to the contact with other cultures and realities. When it comes to be involved in a project, Mariana demonstrates extreme motivation and work capacities. I consider a benefit integrate Mariana in any opportunity that she applies, since her will and investment are undeniable.

"

— Ana Carvalho de Matos, Psychologist
Get in touch in case you want to exchange ideas and opportunities or simply chat. Email me at contact@mariana-branco.com